WHOA, It's time for horse race songs! Here comes the Preakness!
In anticipation of the second leg of the Triple Crown, we're listing some of the best horse race songs we know, from Broadway to country to Celtic punk.
Bop along to these tunes while you enjoy the ease of online horse betting in VA. And if you're looking for a credible platform that's especially dedicated to horse betting then look for the TVG app.
Get a No Sweat Win Bet up to $200 at FanDuel Racing
$200 NO SWEAT WIN BET
Bet on Horse Racing
Up to $200 Back if Your First Bet Doesn't Win
Get Boosted Odds & the Best Promotions

Easy Deposits, Fast Withdrawals
To Claim: Click Play Now

No. 1 Fugue for Tinhorns
I got the horse right here
The name is Paul Revere
and here's a guy who says if the weather's clear
can do, can do, the guy says the horse can do
If he says the horse can do
can do, can do
This catchy tune for a trio comes from "Guys and Dolls." Filmed in 1955 after being a big hit on the Broadway stage, the movie musical with songs by the great Frank Loesser starred Marlon Brando and Frank Sinatra.
Yep, Brando sang!! Which turned out to be good timing, since it would have been weird if he had later burst into happy romantic song in "The Godfather" or "Apocalypse Now."
Even though the movie's gambling centers on Nathan Detroit (Sinatra) trying to get a floating crap game going, this song opens the movie. So right from the top we know we're in a lighthearted gamblers' world, and of course, there's a happy ending.
Everyone sings and dances, guys get their dolls and vice versa, and no one goes to prison… or to Gamblers Anonymous.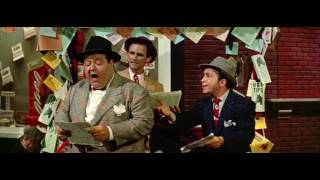 Song trivia:
"Sesame Street" used it on the show twice. Once when performed as written, and once when the show adapted it into "Can Read."
Songwriter Frank Loesser was expelled from high school and failed college, and went on to win Tony, Grammy, and Academy Awards.
No. 2 The Race Is On
Now the race is on
And here comes pride up the backstretch
Heartache's a-going to the inside
My tears are holding back
They're trying not to fall
My heart's out of the running
True love's scratched for another's sake
The race is on, and it looks like heartache's
And the winner loses all
All kinds of metaphors have been used to represent "love" in popular songs:
Battle ("I Am the Warrior")
Boats ("Rock the Boat")
Amusement Rides ("Rollercoaster of Love")
Sickness ("Fever," "Bad Case of Loving You")
Prison ("Chains," the Beatles)
"The Race Is On" uses, you guessed it, horse racing as its metaphor. The singer's sweetheart is taking off with someone else ("another's sake") and yet he's kind of obsessed with horse racing. Maybe that's why she's leaving him.
It's less on the nose than the 1970s hit "Feelings." ("Feelings, whoa whoa whoa whoa whoa feelings, nothing more than feelings…")
The song was written by Don Lynn and first recorded and released by country legend George Jones in 1964 and separately shortly after by pop singer Jack Jones. The latter, coincidentally, was the son of Alan Jones, one of the stars of the Marx Brothers' "A Day at the Races."
It hit number three on the Billboard Hot Country Singles Chart, making it George Jones' only Top 40 hit. Jack Jones' version reached the top of Billboard's Easy Listening Chart.
Performers who've covered "The Race Is On" include:
Waylon Jennings
The Grateful Dead
Sawyer Brown
Elvis Costello (in concert)
Alvin and the Chipmunks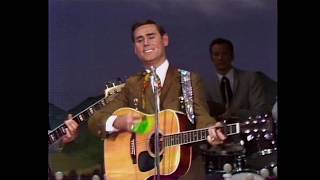 No. 3 Cripple Creep
Good luck had just stung me
To the race track I did go
She bet on one horse to win
And I bet on another to show
The odds were in my favor
I had 'em five to one
When that nag to win came around the track
Sure enough, she had won
Most people probably think of this 1969 release by The Band as a happy drunken love song, given the memorable chorus:
Up on Cripple Creek, she sends me
If I spring a leak, she mends me
I don't have to speak, she defends me
A drunkard's dream if I ever did see one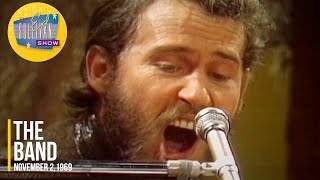 But the luck of winning a horse racing bet takes up a good deal of the song. And not only does the singer win his bet, but he also tries to give half of it to his girlfriend, Bessie. And then…
She tore it up and threw it in my face
Just for a laugh
Now that's just silly, Bessie. Maybe drinking and gambling don't go together so well.
Song trivia:
Reached number 25 on Billboard's Hot 100.
No. 4 Run for the Roses
And it's run for the roses
As fast as you can
Your fate is delivered
Your moment's at hand
It's the chance of a lifetime
In a lifetime of chance
And it's high time you joined
In the dance
Singer/songwriter Dan Fogelberg said he wrote this 1980 tune in two days. We don't know if he slept during that time or not. According to lyrics.com, ABC commissioned the song for its telecast of the 106th Kentucky Derby and previewed it on their TV special on Derby eve.
The Derby is also called "the run for the roses" because the winning horse receives a blanket of 554 roses. This tradition started in 1886, inspired by a New York socialite giving roses to her female party guests in 1883.
Whether horses are big on roses, we don't know. Maybe they'd rather get something else, like a gift card to Apples R Us. Or a blanket that says "Get off my back!"
Fogelberg spoke of his love of horses in connection with the song. It's pretty obvious. Most humans don't even have such flowery love songs written about them, although we prefer the Bee Gees' "Fanny, Be Tender with My Love."
That probably wouldn't work at the Derby, though, at least not in years with no horses or jockeys named Fanny.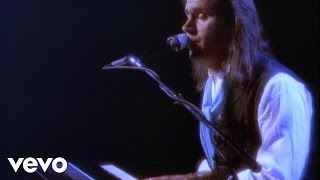 No. 5 & 6 Bottle of Smoke vs. Ascot Gavotte
Thanks and praises
Thanks to Jesus
I bet on the Bottle of Smoke
I went to hell
And to the races
To bet on the Bottle of Smoke
A rowdy, rollicking, robust 1988 tune from the great Irish band The Pogues, but you may want to skip it if you're sensitive to the "f" word. It's in there. A lot.
The elated singer wins his bet and uses some of the money to buy a little "me time" from his family on a Saturday night.
Contrast this bawdy tune with "Ascot Gavotte" from "My Fair Lady," the enduring stage and movie musical where a Cockney flower girl becomes a lady under the tutelage of a supercilious phonetics professor:
Pulses rushing, faces flushing
Heartbeats speed up, I have never been so keyed up
Any second now they'll begin to run
Hark a bell is ringing, they are springing forward look, it has begun
Despite the lyrics, the singing crowd of the upper crust (who are just a step above mannequins) never loses their staidness. No "f" words here. Only Eliza, the flower girl in transition, shows any spirit, shocking the very proper crowd when she yells, "Come on, Dover, move your bloomin' arse!"
Song trivia:
"My Fair Lady" won the Tony Award for Best Musical
The 1964 movie version of "My Fair Lady" won the Best Picture Oscar