In just two weeks, Richmond voters could formally approve a $560 million casino for the Virginia capital city.
Election Day, Nov. 2, will bring an answer for the proposed One Casino + Resort.
Urban One, in conjunction with Peninsula Pacific Entertainment, submitted the winning proposal for the Richmond casino project.
First, though, Richmond voters must decide if they will authorize the construction of the facility. A simple majority would greenlight the project, which would create the only current Black-owned casino in the United States.
What Richmond voters are voting on
The Virginia Assembly passed Senate Bill 36 in 2020, and Gov. Ralph Northam signed it into law. It authorized five Virginia cities, including Richmond, to hold a referendum in which city residents could vote whether or not to allow a casino.
Here's how the question reads on 2021 Richmond ballots in regards to One Casino + Resort on a proposed Southside site:
"Shall casino gaming be permitted at a casino gaming establishment in the city of Richmond, Virginia, at 2001 Walmsley Boulevard and 4700 Trenton Avenue, Richmond, Virginia 23234 as may be approved by the Virginia Lottery Board?"
Richmond voters can cast their ballots on Election Day. Additionally, early voting runs through Oct. 30, and absentee ballots are filing in. (However, many Richmond voters who are casting ballots via mail are forgetting the crucial step of including a witness signature, according to officials.)
Oct. 12 was the deadline to register to vote for this election cycle. You can check your voter status at the Virginia Department of Elections website.
Richmond voters not so bullish on casino?
So, what are the odds that Richmond voters authorize One Casino + Resort? What does Richmond casino polling say?
First things first, let's look back to 2020, when four other VA cities all overwhelmingly voted in favor of casino projects.
Those cities included:
Richmond officials opted to wait until 2021 for their referendum. However, the 2020 voting results from elsewhere in the commonwealth were surely a welcome sight.
However, Richmond doesn't appear to have such widespread support. There's been no formal polling. However, there's been some vocal opposition, and some of it has come from notable names.
Who's for and against Jonathan Young
Officials from the Silver Spring, Maryland-based Urban One have touted some of the usual selling points for casino projects. Namely:
Jobs
Economic impact
Community partnerships
Of course, there's also the matter of a $25.5 million upfront payment to the city if the casino referendum passes in Richmond.
But not everyone is on board. Opposition to the project comes from:
US Senator and Richmond resident Tim Kaine
Richmond School Board members Kenya Gibson, Stephanie Rizzi, and Jonathan Young
Various grassroots and community groups
However, proponents of One Casino + Resort include:
Richmond Mayor Levar Stoney
City of Richmond Department of Economic Development
Former Virginia governor and current candidate Governor Terry McAuliffe
VA State Senator Joseph Morrissey
The Urban One proposal beat out competing proposals from Bally's Corporation and The Cordish Co., among others. As part of its proposal, Urban One, a media conglomerate with multiple Richmond radio stations, teamed with Peninsula Pacific Entertainment, the parent company of Virginia's Colonial Downs racetrack and Rosie's Gaming Emporiums. Those local ties have helped bolster some support for the project.
If Richmond voters no say, will another city say yes?
Could Richmond's loss be another Virginia city's blessing?
Urban One CEO Alfred C. Liggins III has tried to appeal to Richmond voters by touting the proposed location of One Casino + Resort. It's be located on largely unused industrial land off of Commerce Road.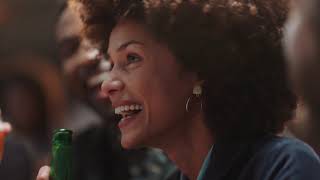 Urban One's proposal also explicitly states that the city will "not provide any abatements, exemptions, subsidies, incentives, rebates, financing, financial waivers, or any other type of funding or tax relief" for the casino project.
Plus, the project would feature 250 hotel rooms, 100,000 square feet of gaming space, a 3,000-seat event center, a 55-acre park and green space, and on-site TV and radio production studios.
It's a lot for Richmond to consider. But if voters say no, Liggins thinks someone else will be willing to say yes. As he said:
"If it doesn't happen here it'll end up somewhere else – the General Assembly will not let central Virginia go without a casino."
Richmond voters, though, have the first right of refusal, and we'll get their answer in just a few weeks.