Super Bowl ads have become an unequivocal and unabashed American cultural phenomenon over the past few decades.
After all, these TV pitches are big business. In fact, over the years, companies have spent billions of dollars in hopes of grabbing a few seconds of viewers' attention during the annual NFL title game.
And it's a massive worldwide TV audience. For Super Bowl LV in 2021, the broadcast drew nearly 92 million viewers in the US alone.
Companies invest heavily in these make-or-break Super Bowl ads. As a result, it often brings out some of their advertising teams' most creative ideas.
But which ones do Washington Football Team supporters remember most?
Choosing the best Big Game ads
Many Super Bowl ads stand the test of time and are fondly remembered even years later. In fact, if you think about the Washington Football Team and all of its Super Bowl appearances, the game and the TV commercials are probably synonymous.
For example, if you're a 49ers fan, you no doubt remember that 49-26 route of the Chargers at Super Bowl XXIX in 1995. You probably also remember it as the night that introduced us to the Budweiser Frogs.
So, which Super Bowl ads do supporters of the Washington Football Team (previously the Washington Redskins) remember? Which ads stood out during the team's Super Bowl years?
Before Super Bowl LVI next month, we decided to jump into the film room. We looked at all of the best Super Bowl ads from each WFT title game. And during those five Super Bowl appearances, we saw some truly iconic TV spots.
These are our favorites:
Best commercials for each WFT Super Bowl
What makes a good Super Bowl ad?
Most folks just want to laugh. Some want their heartstrings pulled. Others just want to watch the world burn and as a multi-million-dollar ad campaign turns into an equivocal disaster.
More than anything, though, the great ones stand the test of time.
And when the WFT played for the Vince Lombardi Trophy in "The Big Game," these were the Super Bowl ads we still remember:
Super Bowl VII in 1973
Score: Miami 14, Washington 7
Best Super Bowl ad: Noxzema's "Cream Your Face"
Why the ad worked: In its time, the Noxzema "Cream Your Face" Super Bowl ad was probably an eye-grabber. I mean, Noxzema decided this was the year to make its zit cream sexy, and it brought in the big guns. As the Redskins fell short to the Dolphins in the Big Game, Farrah Fawcett and Joe Namath (this guy was seriously considered a sex symbol in his day?) got creamy. It's quintessentially 1970s TV.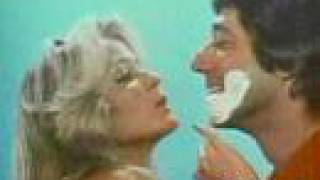 Super Bowl XVII in 1983
Score: Washington 27, Miami 17
Best Super Bowl ad: Miller High Life's "Welcome to Miller Time"
Why the ad worked: Washington won its first Super Bowl in 1983, but viewers didn't experience the TV-ad circus as they would in future decades. Miller High Life debuted a "Welcome to Miller Time" series that year. It's catchy, for sure. And if you're a beer drinker, your hobby has never looked so downright fun and wholesome – hangovers be damned. In the era before big-buck Super Bowl ads, this one still looked pretty sharp.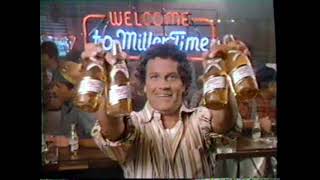 Super Bowl XVIII in 1984
Score: Los Angeles Raiders 38, Washington 9
Best Super Bowl ad: Apple's "1984"
Why the ad worked: It's been called the greatest Super Bowl ad ever. And for Washington Redskins fans, it might be the only bright spot from an otherwise miserable Super Bowl loss. The ad pitched the first Apple Macintosh computer – not that you actually saw it in the ad, though. But with notable director Ridley Scott tapping into the "1984" theme with a post-apocalyptic set, the Apple spot was the focus of all the water-cool talk the next morning. It also set the bar for the high-priced Super Bowl ads that followed.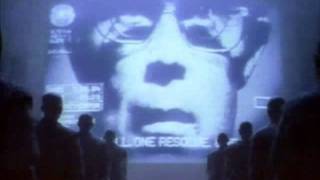 Super Bowl XXII in 1988
Score: Washington 42, Denver 10
Best Super Bowl ad: Bartles & Jaymes' "Bugle"
Why the ad worked: As Washington put a beatdown on the Broncos in Super Bowl XXII, we got to meet Frank Bartles and Ed Jaymes. These Bartles & Jaymes "owners" spent much of the 1980s in TV pitches thanking us for our support. And we got the first glimpse of their dry, no-nonsense delivery during that Super Bowl in 1988.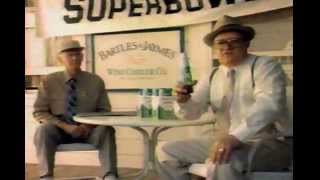 Super Bowl XXVI in 1992
Score: Washington 37, Buffalo 24
Best Super Bowl ad: Pepsi's "Cindy Crawford"
Why the ad worked: For 14-year-0ld me, the appeal of this Pepsi ad in 1992 was obvious. Take a timeless classic beauty like supermodel Cindy Crawford. Mix in a tune that screams sexual desire. And then boom: Suddenly, sugar water never seemed so tantalizing. Years later, this remains a truly classic Super Bowl ad. So much so that it's been studied, remade, and even parodied. And for Washington football fans, it's the lasting commercial image from the team's last Super Bowl win.