The commonwealth has four new millionaires following the conclusion of the latest edition of Virginia's New Year's Millionaire Raffle.
The popular annual offering from the Virginia Lottery recently concluded another sold-out campaign.
As part of the 2021 New Year's Millionaire Raffle, Virginia also has six winners who won $100,000 each. Another 500 winners picked up $500 wins.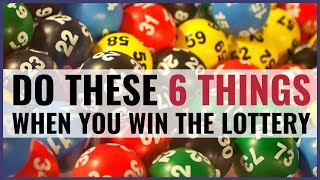 The VA Lottery drew ticket numbers and announced the winners on New Year's Day.
Winners came from all over Virginia. However, one city, Virginia Beach, had a $1 million winner as well as a $100,000 winner.
New Year's Millionaire Raffle sells out on Christmas Eve
The Virginia Lottery expanded this year's raffle, which launched in 2007. Rather than three millionaires, the 2021 raffle crowned four. The number of $100,000 winners also expanded from five to six.
The raffle tickets, which cost $20 each, were available in limited supply. A player purchased the final one of the 375,000 available raffle tickets on Dec. 23, according to VA Lottery officials. That created $7.5 million in raffle ticket sales, with $4,850,000 (64.7%) redistributed to players as winnings.
These were the odds to win a Virginia's New Year's Millionaire Raffle prize this year:
$1 million prize: 1 in 125,000
$100,000 prize: 1 in 83,333
$500 prize: 1 in 1,000
The VA Lottery sold the raffle tickets at its more than 5,300 retail outlets, including gas stations, retail stores, marinas, truck stops, and other local businesses. They were also available at the lottery's self-service machines located throughout Virginia.
The full list of winners is available at VALottery.com.
Where winning raffle tickets were sold
As the VA Lottery liked to promote during the ticket-sale period, Virginia's New Year's Millionaire Raffle offers players the best odds of winning a million-dollar jackpot.
That promise prompted sales throughout Virginia. But for the raffle, the map of winners largely mirrored the map of population hubs in the commonwealth. As a result, many of the $1 million and $100,000 winners came from the eastern part of Virginia.
Here's a PlayVirginia map to show where the winning tickets were purchased:
The $1 million tickets were sold at:
Ticket #151989 (Sheetz, 2016 South Main Street, Farmville)
#325475 (7-Eleven, 13360 Minnieville Road, Woodbridge)
#399189 (7-Eleven, 3673 Virginia Beach, Boulevard, Virginia Beach)
#426685 (Royal Farms, 5301 Jefferson Davis Highway, Fredericksburg)
The $100,000 tickets were sold at:
#202728 (Food Lion, 425-A Wythe Creek Road, Poquoson)
#272453 (7-Eleven, 7077 George Washington Mem. Hwy., Gloucester)
#291119 (Sheetz, 9401 Amberdale Drive, North Chesterfield)
#403434 (Mt. Hill Mini Mart, 1836 South Boston Road, Danville)
#436534 (7-Eleven, 4464 Princess Anne Road, Virginia Beach)
#450205 (Darden's Country Store, 16249 Bowling Green Road, Smithfield)
Virginia Lottery proceeds benefit K-12 education and initiatives in the commonwealth. All unclaimed Virginia Lottery prizes go to the Literary Fund, which provides low-interest loans to Virginia localities to support construction and upgrades for VA's public schools.